Available Move In Ready Homes For Sale

Coronado Forest
Grand Prairie, Tx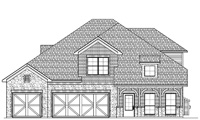 3804 Winding Forest
True 3 Car / 4 Bed Room / 3 Bath / Game Room / Formal Dining Room / Grand Ceilings / Large Corner Lot!
Build A Home
If you didn't find a move in ready home, visit our Build A Home page to see our amazing communities with available home plans. If you have a lot that you would like to build a home on, please visit our Build On Your Lot page for more information.
The Following Homes Are Already Sold
Financial Calculators
How much will my monthly payment be? Home much can I afford?
We have simple and convenient financial calculators available to you.
Testimonials
"We consider ourselves lucky to have found such an incredible place to live and to have been part of what you and your family have created. Thank you and we wish you all nothing but the best."
– Phillip